This page is about ME, not my physical ill health & resulting disability
I like love art, especially cartoons/animation, traditional sketching, architecture, fashion, photography, media, film, statues, figures and bright colours.
I appreciate the work of others, one of my favourite artists is Roy Lichtenstien. The creators of Calvin and Hobbes, Garfield & Family Guy are geniuses.
I used to be able do my own art, some sewing, photography & cake decorating but mostly sketches & drawing, here are pictures of things I was able to create in my past :)
Since being more ill I have gathered a rather expansive DVD collection. I joined Netflix & considering how many hours a week I watch it is certainly good value for money! I appreciate the cinematography and the special effects as well as good characters and a decent plot.
My favourite films include Serenity, Hard Candy, Double Jeopardy, the Underworld's, Iron man films, Blade films, some James Bonds, some Star Trek films, Despicable Me, Miss Marple, Poirot & pretty much all the Superhero films that exist!

I watch a lot of TV ( I am mostly too ill to do anything else, it is a good thing it was a pre-existing interest! When I was 17 I actually did an A level in film & media at my local art college.) 
My header is actually a quote from Star Trek. I appreciate the morals, values & metaphors in Star Trek. I also love the tone that you never stop fighting when faced by adversity (or a giant Borg cube!) you do the right thing even when it is difficult & you help each other out. I have the same idea that you should judge people based on their character & actions alone, it doesn't matter their sex, age, sexuality, country or planet or origin, race or species! I also relate to some characters like Spock who approach everything with logic & reasoning with emotion coming in last (only I am a little healthier in dealing with my emotions! I don't suppress my emotions, I am just naturally not lead by them.) Plus technology & space travel is cool, technological advancements are so impressive since I was a young child, Sci-fi & Star Trek accurately predicted many things; Alas no flying cars... yet!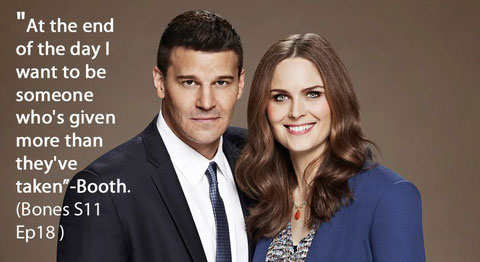 This quote particularly resonates with me, it is what I desperately want too.
My favourite series ever is Buffy The Vampire slayer, I also like: The Big Bang Theory, CSI's, Law & Order's, The Good Wife, Chicago PD, Dexter, My Little Pony Friendship is Magic, Scooby Doo's, QI, Black Sails, Veronica Mars, The Sarah Connor Chronicles, Charmed, Dollhouse, Smallville, Hex, Firefly, Dark Angel, True Calling, Stargates, Farscape, Continuum, Lost Girl, Andromeda, Warehouse 13, Dr Who, Agents of S.H.I.E.L.D, Arrow, Humans, Defiance, Orphan Black, Bones, Castle, & pretty much everything superhero/fantasy/sci-fi related :)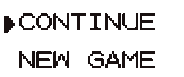 Although I distract myself from my suffering through fantasy worlds (thank you Netflix & YouTube!) Unfortunately this is real life, I can not re-spawn and start afresh. However I will not give up, I will                                        continue to make the best of a bad                                                       situation & remain hopeful for the future.
Unfortunately my hands & brain are not up to gaming anymore but I do watch play-throughs on youtube:) I like most games expect sports: Spiderman, Tony Hawk's, Mirrors Edge, Guitar Hero, Killzone, Call of Duty, Heavy rain, the Sims 3, Plants vs Zombies, Ratchet and Clank & Tekken. My top favorite are The Uncharted series & Enslaved but Crash Bandicoot and Spyro will always have a special place in my heart.

Life is not like a video game, if it was my HP (health points) would                                                            be incredibly low!
I also enjoyed reading, but can hardly do it anymore due to concentration, memory issues & fatigue>.< I have quite a few books about art & a lot about Buffy. My favourite series is Fearless by Francine Pascal & My favourite author is Tess Gerritsen & Agatha Christie.
I can occasionally read comics but don't have many due to the cost. I do listen to people discuss comics & read out stories on youtube :)
I used to be very active, living in the countryside I was climbing trees from a young age, going on water slides in the summer & sledging in the winter, & my mum always took my sister & I on walks with pretty views. Not to mention I did dance, gymnastics, karate & swimming every week... I loved swimming.
In primary school I was always running around, or roller-blading around, although fatigue sometimes hit which I didn't understand at the time, I also always did very well on each annual sports day, I always took home lots of cardboard medals! Early in senior school the positive sports performance continued but as soon as my POTS/ autonomic dysfunction hit I was performing like a senior citizen, an out of shape one at that! I still managed ok in things like high jump but anything which required sustained effort had me literally collapsing, cross country is a struggle for lots but for me it was awful, at least I now know why, although would have loved a diagnosis sooner!
As a teenager I skateboarded, did a bit of basketball, worked out with my own weights at home & used to walk everywhere. One of the first signs that my health was clearly failing was when one day I went to pick up my 5kg weight that I usually did 30 reps of & I couldn't even lift it!
I used to really enjoy ice skating too, since I was a child my parents let my sister & I choose what we wanted to do on our birthday, this carried on into adulthood, for my 21st Birthday I decided to go ice-skating, during this time my health was incredibly unreliable but I kept hoping I would have a  good day where I could manage a bit of skating... I am still waiting for that good health day to come, that was in 2011... Being able to return to some level of fitness & sports would be wonderful, as well as it helping my conditions & being a great stress reviler, I just really enjoyed exercise.
I want to work with children, and have done ever since I was in nursery. I have enjoyed having an influence on my little sisters life as she grew up and also being part of my God-daughters life.  As soon as I did placement at a nursery in college, I knew that working with children is what I was meant to do. If I was better I would do more to help children, & preferably work with them, but for now I support children's charities & keep hoping one day I will be well enough to do what I love.
I used to do a local midnight walk for the Eden Valley Hospice, but are no longer able to undertake it. It is extremely frustrating not being able to participate in fundraising events, including helping my local church/parish, as obviously (considering I am having to ask for financial assistance)I am unable to give a lot of money to charities, but I do regularly donate items to charity shops.
I have a fine collection of charity badge on my wheelchair bag:) & I automatically put my spare change in the charity box by the till after a transaction. I was very unwilling to be on the other side of it, but I have been reassured- I donate to help people, and if people donate to me- I will be helped. :)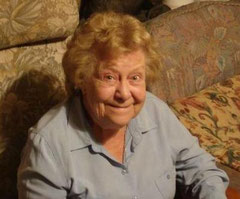 I was very close with my Grandma, who lived with us all my life, who passed away in 2013, she was one of my favourite people in the world.
I miss her greatly but have many wonderful memories that I cherish.
Like me, my grandma also enjoyed crime & Mystery books & films, we watched many Agatha Christie films together. 
Although I miss her greatly, I am glad she has not seen me suffer such ill health & disability. 
I used to help my Grandma around the house, gardening, shopping etc & enjoyed helping her as I loved her so much (also I enjoy caring for people, that is one of the reasons I want to be a teacher.)  
She gave me a ring for my 21st Birthday that I wear all the time. 
I know that my Gran would be happy that I will be moving into her old bedroom, but annoyed with how long it is taking to sort!
What I am like today is a watered down version of who I used to be...I feel like a little dried up raisin that needs to get re-hydrated back to life!