Welcome to:
Sammy Armstrong's
Health Fund Website :)

I have my new wheelchair & are extremely pleased :D
Why you should help me: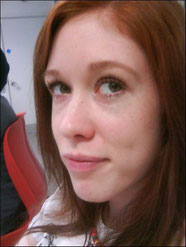 The only thing stopping me move on and living my life is my bad physical health.
Please help so I can see doctors who will actually be able to help me; I need money to access suitable specialized treatment.
I have been getting progressively ill & disabled since 2007 when I was 17 (although I have had mild undiagnosed problems since childhood) it has become clear the                                         NHS has done all it can.
I have exhausted all available knowledge & resources from the NHS, I need specialized private healthcare which offers        more treatment options including medication.
I am now  concentrating on raising funds for specialist private medical treatment which is not available on the NHS.  Now I have a new wheelchair I will be able to leave my house, I want to try all the medication I can to improve my autonomic dysfunction (so I am well enough to socialize, shower daily, read books, eat & drink regular volumes, draw & create art like I used to, do more physiotherapy, go on trips & generally be able to do more for myself) & do as much as I desperately want to.
With medication unavailable locally I might be able to actually eat a meal in a restaurant, something I have not been able to do since I 2010. I want to make me as well as possible so I can make the most of my new wheelchair... & make the most of my life. 
Please support, donate & share this page on all social media...
Share this website using the buttons below:

I have four main physical health problems:
These all cause a variety of symptoms which intrude into my daily life. See my tab at the top of the page for examples of symptoms I have to endure every day.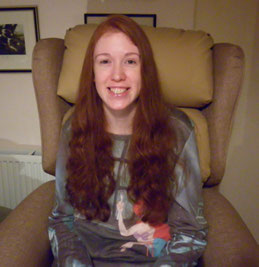 1) Ehlers Danlos Syndrome 
2) Autonomic problems (including Postural Orthostatic Tachycardia Syndrome aka POTS)
3) A chronic kidney
infection, dysmotility 
& kidney stones

4) Mast Cell problems (probably MCAD but I need investigations &                                                      treatment)