The bar which I am proud to reach is getting constantly lower the more ill & disabled I get. But here goes...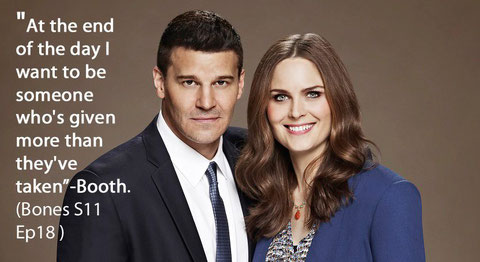 This quote from one of the main characters of Bones (a TV series I really enjoy) resonates with me: "At the end of the day I want to be someone who's given more than they've taken- Booth." (Bones S11 Ep18 ) That is what I desperately want too.
What I am aiming to achive at the moment:
Do physiotherapy exercises once a week

Force myself to drink enough

Eat enough to prevent weight loss

See another doctor to get my knee problem fixed

See if I can get my misshapen right leg corrected back to normal

Find someone willing to give me a back brace so I can sit up & prevent my spine from getting more curved & reduce stomach problems.

Get my new bathroom sorted

Get my new bedroom sorted

Raise money!

Update this website more often!
What I have recently achived:
Been able to do simple physiotherapy (due to pyridostigmine)

Been able to shower, with help, more often (due to pyridostigmine)

Tried new anti nausea medication which actually helps!

Eating smaller more frequent meals

Got Diltiazem to take 1 when I have continuous tachycardia (especially annoying when it prevents me getting to sleep!)

I have updated this website :)
What I want to achive in the not-so-distant future:
Manage to be sitting up all day (without my vision going fuzzy or passing out)

Have a trip out of the house (not on a stretcher in an ambulance) but in my wheelchair

Take less than 3 hours to wake up & be able to move

Be able to drink more water (preferably the recommended 2 litres for POTS)

Be able to eat a small meal without fainting & being ill for 3-4 hours after

Not get completely wiped out so quickly

Be able to do more for myself again

Be able to play Watchmen on the PS3 with my sister without my hands giving up! 

Gain strength, and musclemass

Be able to do more EDS specialist physiotherapy

Not need to sleep for any more than 10 hours a day

Manage to get to sleep more easily/quickly

See friends more often

Move into my grandmas old bedroom (with en-suite bathroom)


To be able to create art again.
What I want to achive in the more-distant-future:
Regularly get out of the house in my wheelchair

Take my sister to Alton Towers for the day (it used to be a joint birthday tradition)

Go the the Metro Center with my God-daughter

Regularly get washed & dressed

To move about during the day without being exhausted, hot & sweaty, breathless etc. and needing to rest for hours/ days after

Get my brain functioning better (damn you brain fog!)

Read an entire book

Play PlayStation games

Generally have more energy & be able to do more for myself
What seems like a distant dream:
Be able to walk further

Find a doctor willing to look at me as an individual & not have assumptions due to other patients who are not like me.

Manage going on holiday

Encourage everywhere to be more wheelchair friendly (I regularly leave feedback, but it is often not enough to create change)

Go back to university


Complete my Teaching Degree

Start driving again

Pass my driving test(s)

Move into my own house

Get a job

Work with children

Run an after school club

Be able to look after others rather than having to rely on others looking after me

Not need to ask for any more financial help from anyone.

Be self sufficient & regain my independence:)